Singapore's home-grown soy food brand, Mr Bean has been added the newest breakfast option for all health enthusiasts. The Soy Granola Bar has soy pulps added to it for an additional source of fiber and protein. Great as a breakfast cereal bar, light snack, or an energy booster, providing an exciting alternative in the kitchen or handbag.
To communicate the exciting mix of ingredients found in these Granola bars, we illustrated four sets of plastic wrapper patterns featuring four flavors. We also designed two external packaging variations that reflect Singapore lifestyle, to be sold in The Jewel outlet exclusively.
The concept maintains Mr Bean's direct and straightforward illustration style, triggering a new but nostalgic feeling. The holographic finish yields a modern touch to the design while retaining the original brand essence.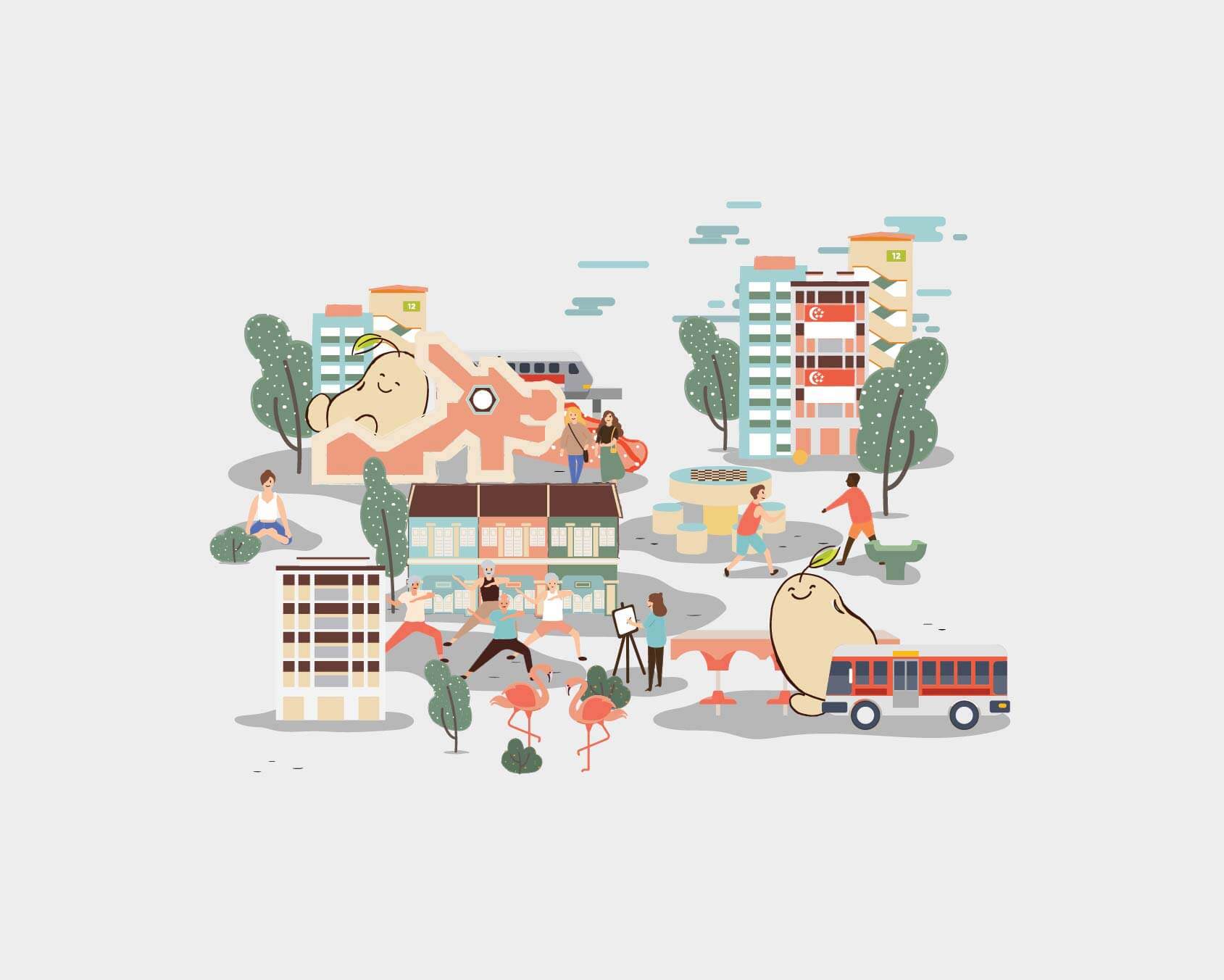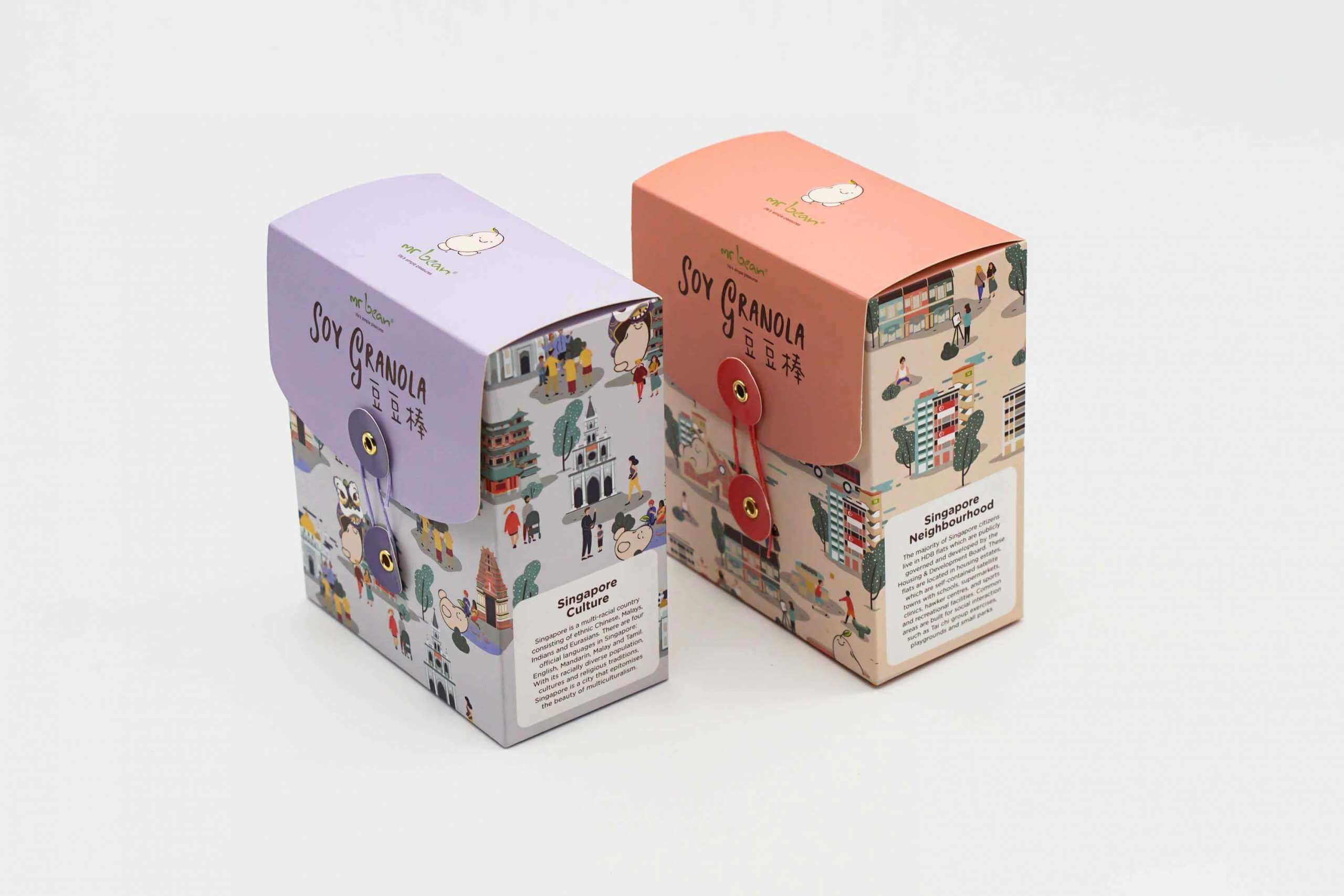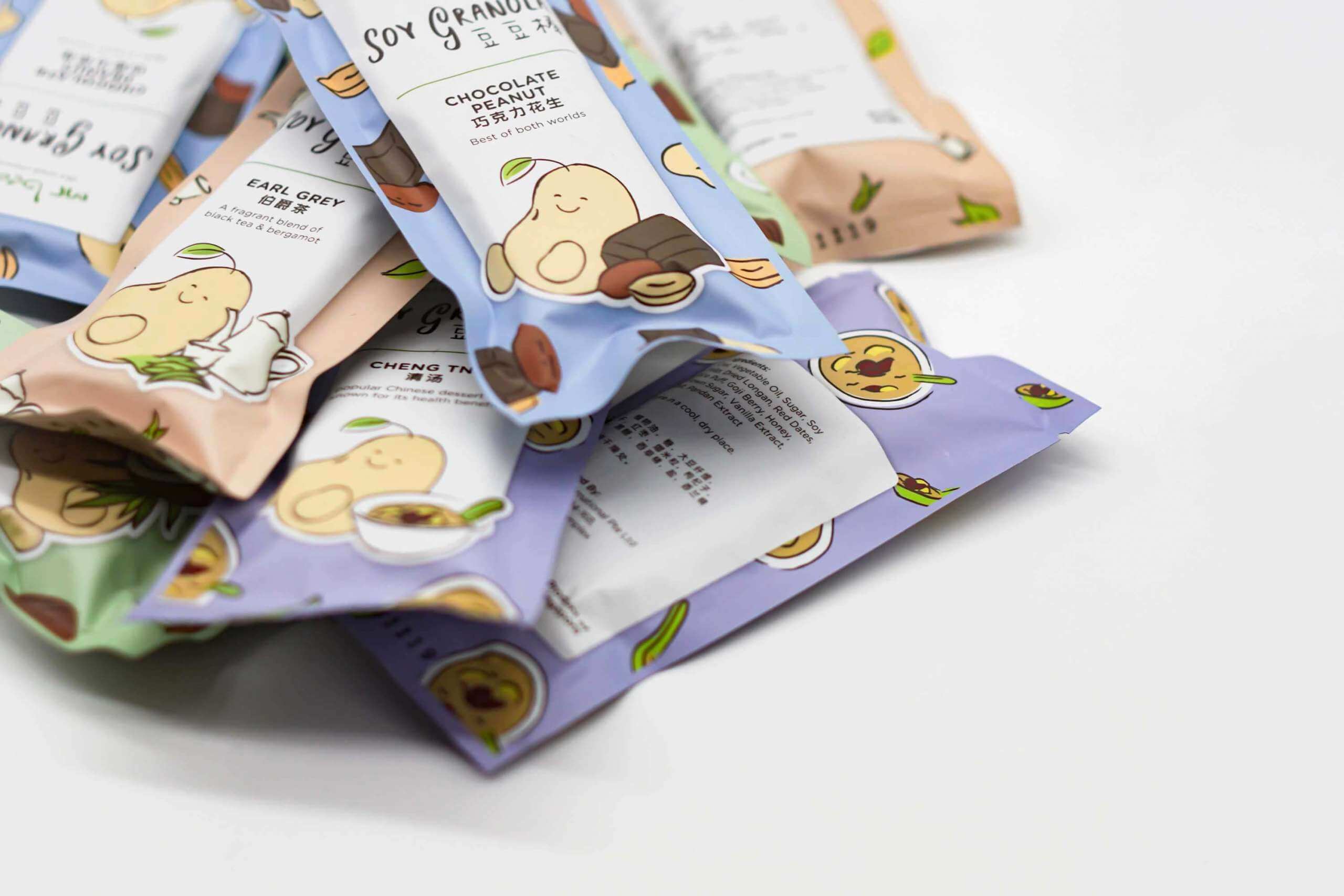 "Cute, lively, and enthusiastic, the new kid in Mr Bean's product line-up needs a modern touch."