PeraMakan is a restaurant chain selling traditional Peranakan cuisine with a casual, no-frills twist. The name PeraMakan is a play of words "Peranakan" meaning "local-born" and "Makan", a Malay word for "to eat". Rooted with Peranakan culture in Singapore, the brand aims to represent the image of bringing tasty home-cooked meals to the family.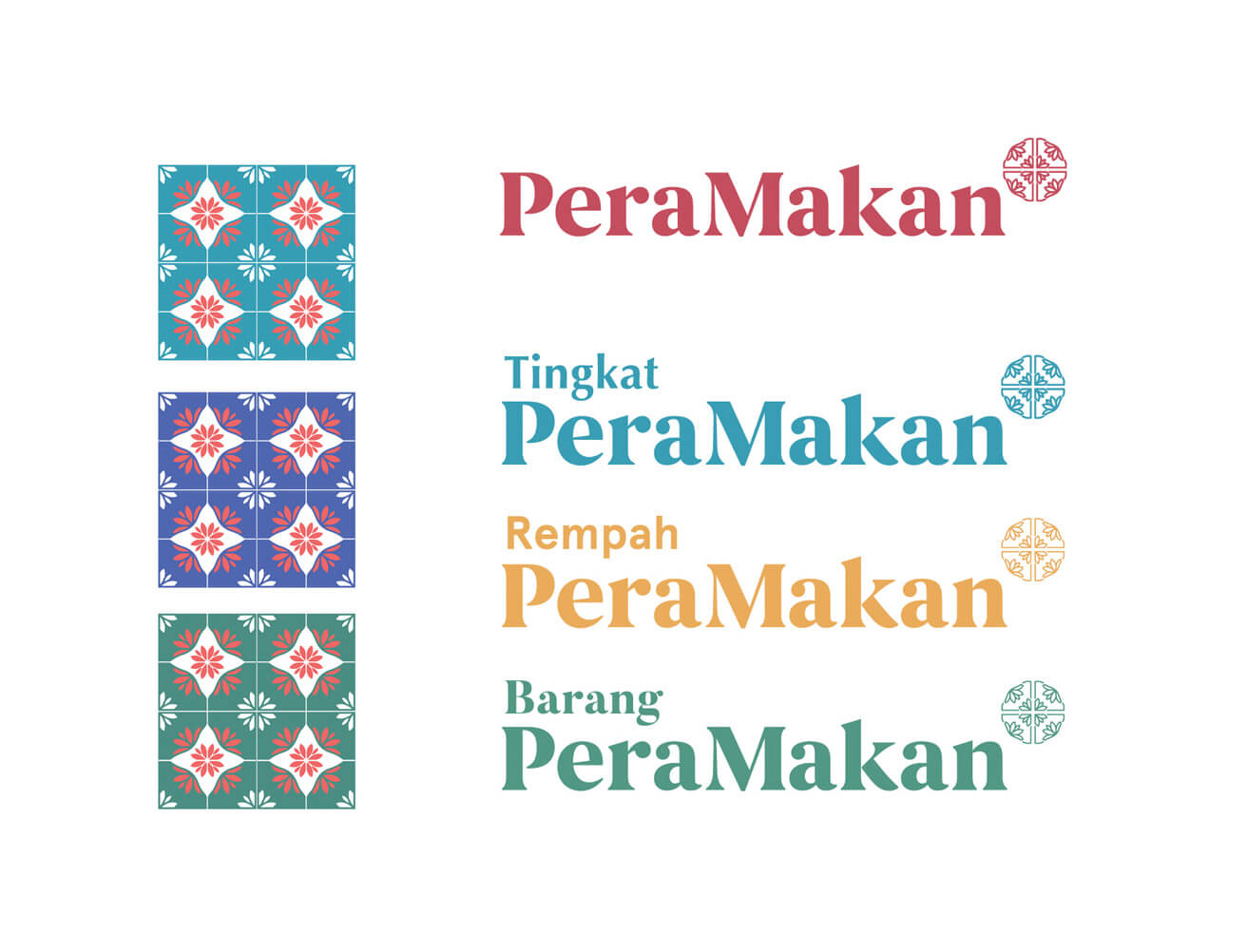 Traditional cuisine with a modern twist? The first few words that came across our minds are a rich legacy, an exciting future.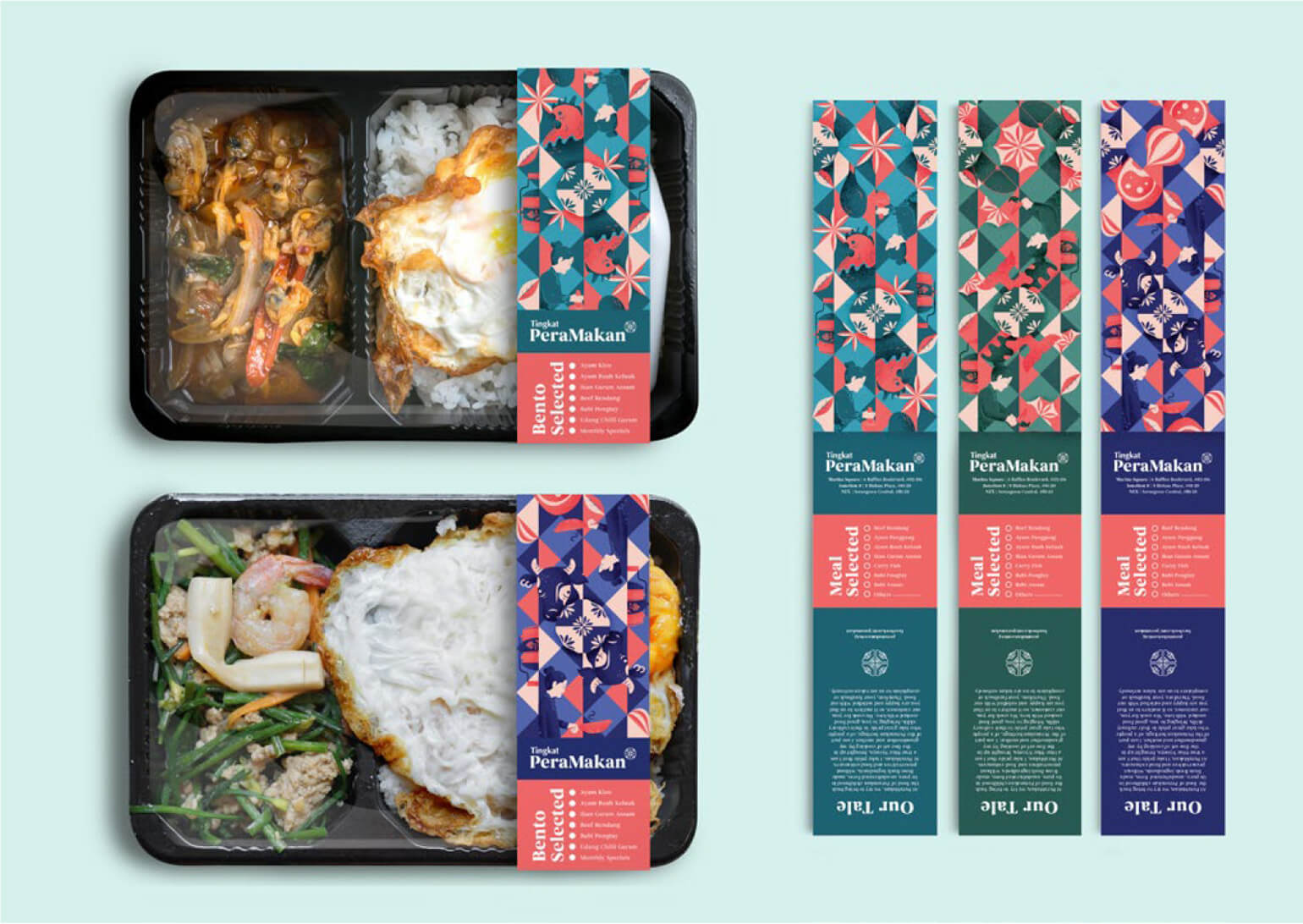 The most authentic future-proof strategies are often rooted in respect for the past. When we take on the mission of breathing new life into a Peranakan cuisine brand, our research revealed that PeraMakan is in an excellent position to re-introduce its traditional menu to the younger audience.
We injected the brand with an extremely modern color palette and illustrations because of the demographic, bringing traditional Peranakan motifs to an all-new frontier.
PeraMakan is famous for its root of refining the art of Peranakan cuisine from home kitchen to restaurants. Illustrations are created as brand assets to express the impression of the heritage.
The result? A full set of identity rich in pattern & texture speaking to the mass market through new and lively kiosk outlets.
With the enhanced visual standards and a new way of communicating, PeraMakan is thriving to connect with a broader audience and introduce its unique legacy to those from other parts of the world. Today, PeraMakan has expanded to a multi-store chain across Singapore.